JAIL DIVISION
Mike Moore, Jail Administrator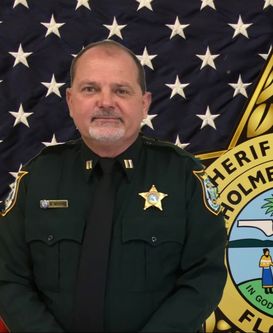 It is the mission of the Holmes County Jail to provide a safe, secure, functional and humane environment for inmates, staff and visitors. The Holmes County Jail is operated by the Sheriff of Holmes County. The primary function of this institution is the maintenance of those individuals who must be held in custody pending disposition of their respective cases by the Courts.

Generally, custody in this institution is not intended to be punitive. Most men and women incarcerated here have not been tried by the Courts and so must be presumed innocent until such time as guilt has been determined by the law. Some of the inmates here have been tried and are sentenced County and/or State inmates.

Our county jail is a multi-faceted environment. Not only a jail, we have a full kitchen facility which prepares in excess of 50,000 meals per year; we have a work release center that helps local agencies , a 12 step drug program, and medical staff. Our corrections officers are here to facilitate an inmate's stay and are tasked with not only security but providing transport services, mail delivery, visitation coordination, intake, food delivery, and general care.

Interaction with the jail can be confusing and our staff of professional officers are here to help. Visitation and package policies are explained further on this site. As always if you have questions or concerns, please feel free to contact your Jail Administrator.
​
---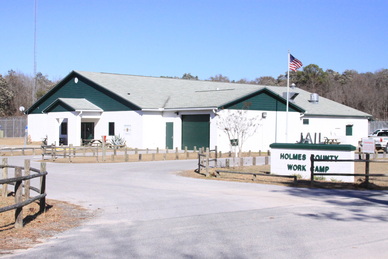 Holmes County Sheriff's Office
Work Camp
3207 Lonny Lindsey Rd.
Bonifay, Florida 32425

Phone: 850-547-3681 Option #1
Fax: 850-547-5360



---